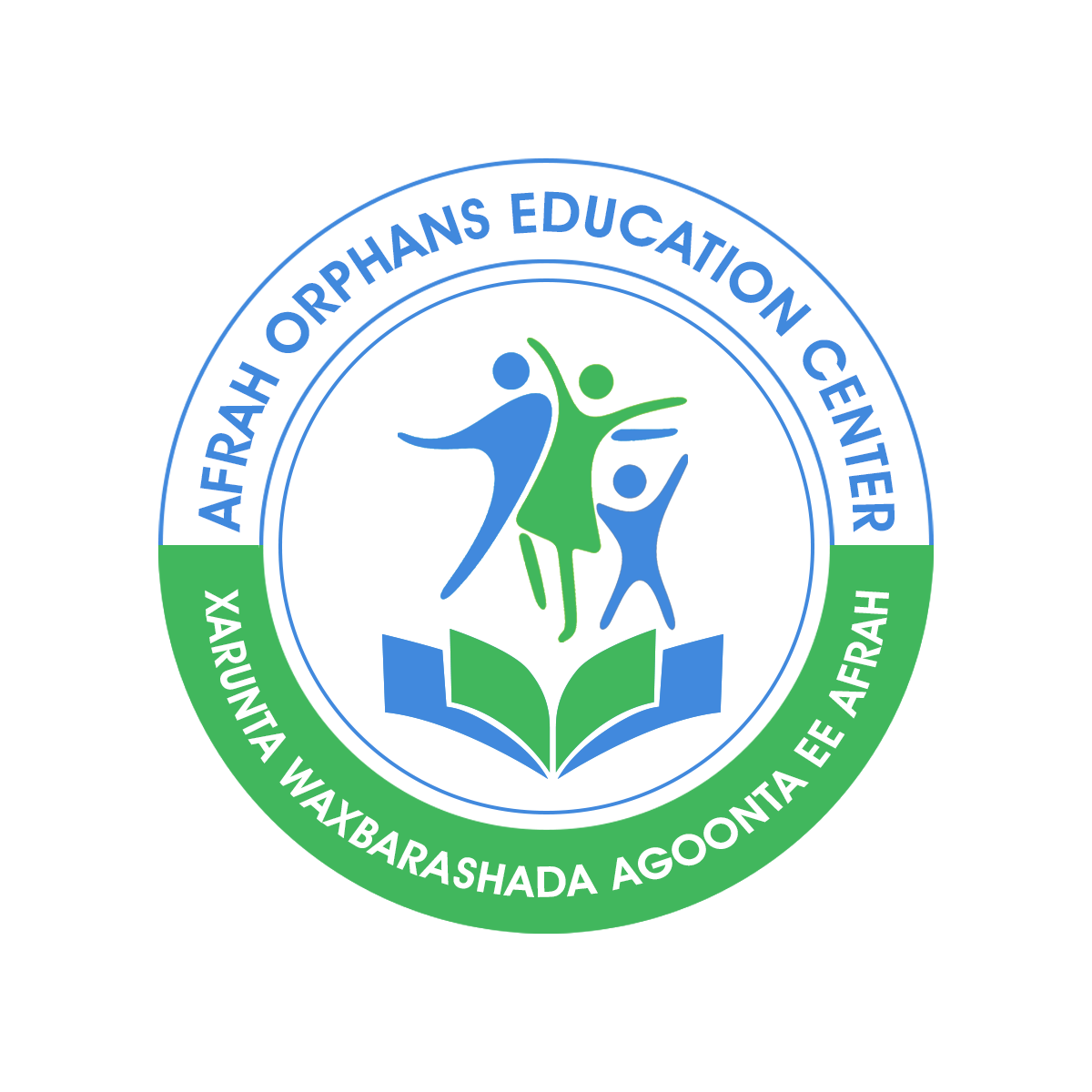 Afrah Orphans Project Background
Afrah Orphans Centre is a non-profit humanitarian institution dedicated to working with the most vulnerable in the society especially orphan children, widow women, and people living with disabilities in Dayniile District in the South Central Zone of Somalia, to achieve their full potential by alleviating poverty, diseases, and illiteracy. Afrah Orphans Centre was founded in March 2018 by a group of professionals of various academic skills with a wide range of experiences committed purely to philanthropic socio-economic related activities, touched by the suffering and the plight of the people of Somalia generally, and particularly by the poor children, widow women and disabled groups.
Afrah Orphans Centre understands and appreciates the sublime relevance of education for the empowerment of the Somali children and youth. The Centre believes that the human capital development of the people and the growth of the nation are completely dependent on a good education system and structure. This informs the productive education policies the Afrah Orphans Centre has in place for implementation because the Centre is sure education is the efficient tool of equipping the children and youth to fight and eradicate poverty.
Afrah Orphans serves a group of 97 orphans, 52 widows and 16 disabled people in Dayniile District, South Central Zone of Somalia. As the number increases, Afrah Orphans Centre invites people of goodwill in Canada and around the world to support fundraising efforts by making a donation today!
This project is made possible through the fundraising efforts of the Afrah Orphans Affiliate Community which raises funds to support the Afrah Education Centre. They work closely with the teachers and community to plan and expand classes. There is a lot of interest and need in Dayniile, therefore we aim to support more students to attend the centre. Together, Afrah Orphans is engaging people who believe in the power of education to change the life of a child.

Visit our Affiliate Communities page to learn more about how it works and connect directly with Afrah Orphans.
Support the Afrah Orphans project!
You can help create access to education for orphans in Dayniile, Somalia with a donation today.