Share the Harvest with CAP/AIDS!
CAP AIDS, the founding affiliate community of the Canada Africa Partnership Network, supports locally driven projects which enable Africa grassroots organisations to resist, survive and overcome HIV and AIDS. The CAP AIDS Council is currently working to raise funds for the Harvey Friesen Memorial Centre in Boroboro, Uganda, affectionately known as the Home of Hope.
The Harvey Friesen Memorial Centre is a community centre in Boroboro, Uganda. The community centre operates as a safe space, and educational centre for community members affected by cycles of HIV/AIDS, abuse, poverty, and orphanhood. Residents at the Home of Hope are educated in sustainable trades such as farming, sewing, and weaving. The mission of Home of Hope is to equip its residents and community members with the tools to maintain a livelihood for themselves and share their newfound knowledge throughout communities.
To date, we have partnered with more than 15 grassroots CBOs, in Uganda, Ethiopia, Kenya, Malawi, Tanzania and South Africa, engaging with them using a 'learning through doing' model of capacity building and providing resources in support of local efforts to reduce HIV-transmission, improve economic opportunities for HIV-affected women and youth, and address social determinants of vulnerability to HIV.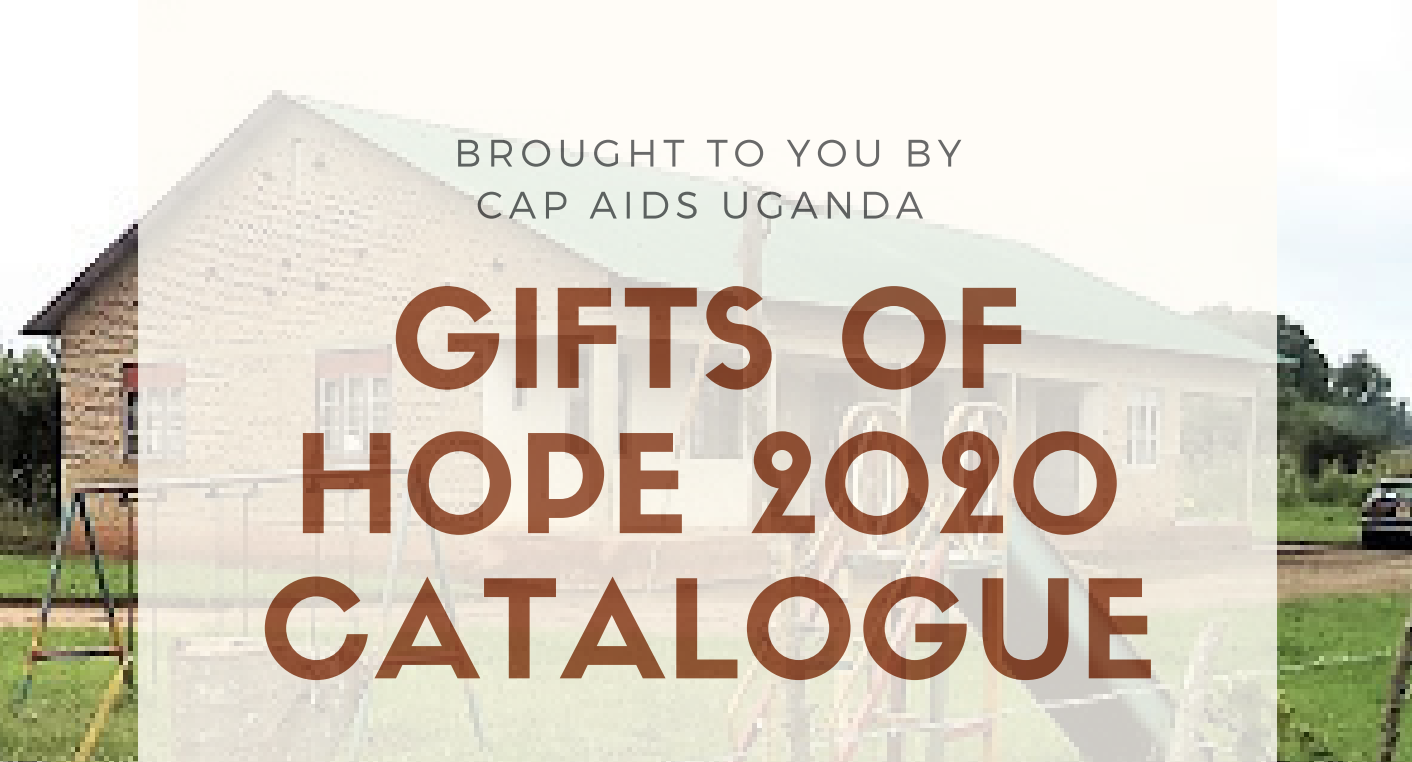 Gifts of Hope 2020 Catalogue (Part of Shared Harvest Auction)
Purchase an 'alternative gift'/donate an item in the name of a loved one, and support a member of the Harvey Friesen Home of Hope in Boroboro, Uganda. We will be in contact with you to provide a card that tells your recipient how your gift to them is changing a family's life.
Dates/Times: October 28 at 8am ET - November 27, 2020 at 8pm ET
Stirring Up Hope with Elycia Ross: Cooking Class
A virtual cooking class experience with Top Chef Canada season 8 competitor Elycia Ross in support of the Home of Hope in Boroboro, Uganda.
Date: Sunday, November 22, 2020
Time: 2-4pm ET
Thank you for your support.