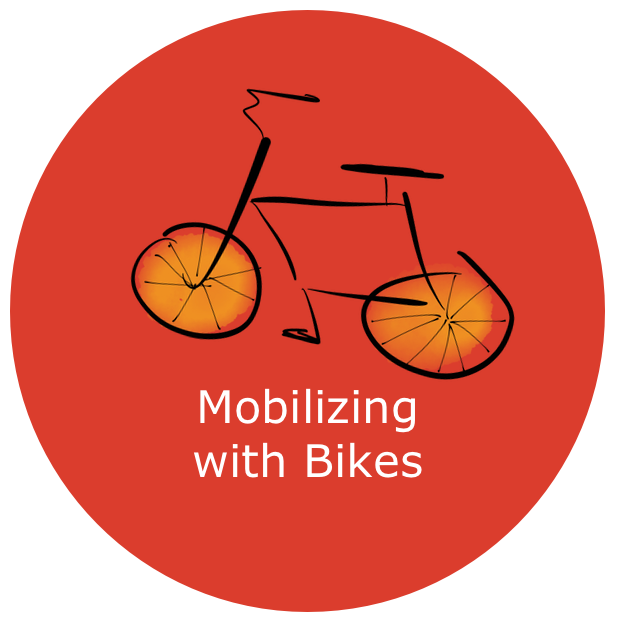 Our grassroots partners are working hard to reach their communities with health information and education, to provide care and support for people living with illnesses, such as HIV/AIDS, and to support families, vulnerable children and orphans. However, in busy urban centres and rural villages alike, volunteers on the ground often have difficulty reaching vulnerable members of their communities due to the time needed to travel. Thus, their impact can be limited not by lack of will or know how, but by the limits of relying on traveling by foot or relying on more costly forms of transport.

Providing bikes means solving basic transportation issues which get in the way of things like access to health care, the ability to earn a living and for communities to mobilize. Bicycles are an ideal means of reaching members of the community as they are affordable, easy to maintain and can be used to cover distances in a relatively short amount of time
Through our collective efforts, we're providing bicycles to organizations, community volunteers and entrepreneurs that cannot afford motor vehicles but need transport to expand and strengthen their outreach and access needed services. .

1000+ bicycles are now in use in our partners communities.

All our bikes are sourced locally and come with repair kits and basic training to ensure sustainability.
Equipped with a bike, outreach and care workers can expand their reach by 10X - greatly increasing their effectiveness and impact!

Creating lasting change through mobilizing with bikes.
You can help increase the impact of community service providers by 10X with a donation today.