Last month, as a partner of the Southern African Nutrition Initiative, CAP Network took part in a body mapping workshop in Zambia.
This workshop was an opportunity to give women from our partner communities a chance to tell their own stories through their bodies.
CAP Network's local project officer, Prayreen Chisanga, along with representatives from our partners CPIEM and Chikanjebela Women's Group took part in the workshop along with other Community-Based Organisations.
It was a wonderful way to learn more about the specific needs of women. In this case, for a visual mapping the intersections between sexual and reproductive health and food and nutrition. It's also a great tool when communities with low-literacy.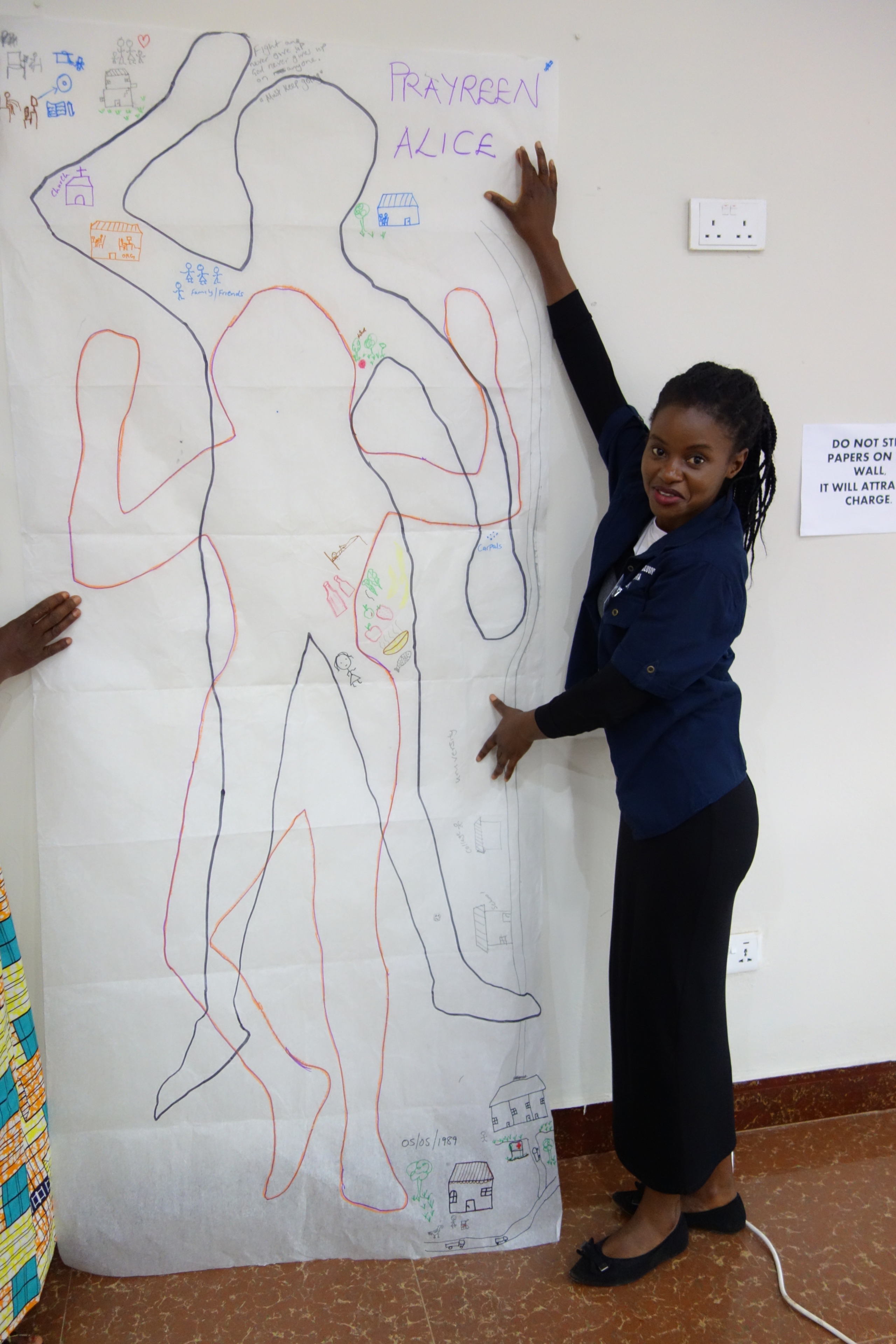 Body Mapping as Tool for Storytelling
Body Mapping was developed in 2002 by Jane Solomon of the Memory Box Project at the University of Cape Town. The Memory Box project was working with those living with HIV/AIDS to help them come to terms with, and prepare for their own deaths, and leave behind stories and memories for their children.

Solomon created body-mapping as a way for them to tell their life stories to their children and others who may also be suffering from HIV/AIDS.
Body mapping is a process where individuals sketch out an outline of their own bodies and full it with what they think is most important to them. This is done through drawing, writing, painting, or any other forms of art. The aim is to allow people to tell their individuals stories in a way that is meaningful to them.
Body Mapping has since been adopted as a tool for identifying community priorities and for discussions around commonalities and intersections between vulnerabilities and needs.
About the Southern African Nutrition Initiative
The CAP network has partnered with the Interagency Coalition on AIDS and Development (ICAD) as part of the Southern African Nutrition Initiative (SANI), with SANI itself being a coalition between CARE Canada, CUSO International, ICAS and Mcgill University.
The purpose of this project is to help women of reproductive age and children under the age of five living with HIV to increase their overall  health and nutrition.
The CAP Network is working alongside two local organizations in Zambia to help facilitate this project. The Chikanjebela Women's Club is working Shiwa ng'andu, Zambia. Child Participation Inclusive Education (CPIEM) works in  Mpika, Zambia.
Both the Chikanjebela Women's Club and CPIEM are implementing projects that target their own community-specific needs. Both are working towards achieving the same ultimate goal; reducing maternal and child mortality.