This past June, the Kijiji Cha Upendo Children's Project recruited caregivers to orphaned and vulnerable children to take part in a supplementary livelihoods training.
This time, instead of simply providing small enterprise management training so trainees could embark on standard slum community income generating activities, they focused on learning to make handicrafts using recycled materials.
Fifteen women participated in the training. They were taught various techniques for making handicrafts out of recycled scrap pieces of cloth as well as necklaces, bracelets and earrings using beads made from waste paper.
Once they had mastered the techniques, each was provided with pieces of thread, needles, scissors and adhesive gum as they core supplies needed to carry on with the handicraft production as home-based enterprises. Finally, they were trained in small-enterprise management and facilitated in identifying markets and connected to other local artisans who have committed to passing on scraps of materials for their ongoing use.
We have, for the past five months, been conducting monthly visits to the women trained to confirm that they have been able to use their new skills and were successful in accessing markets for their handicraft products.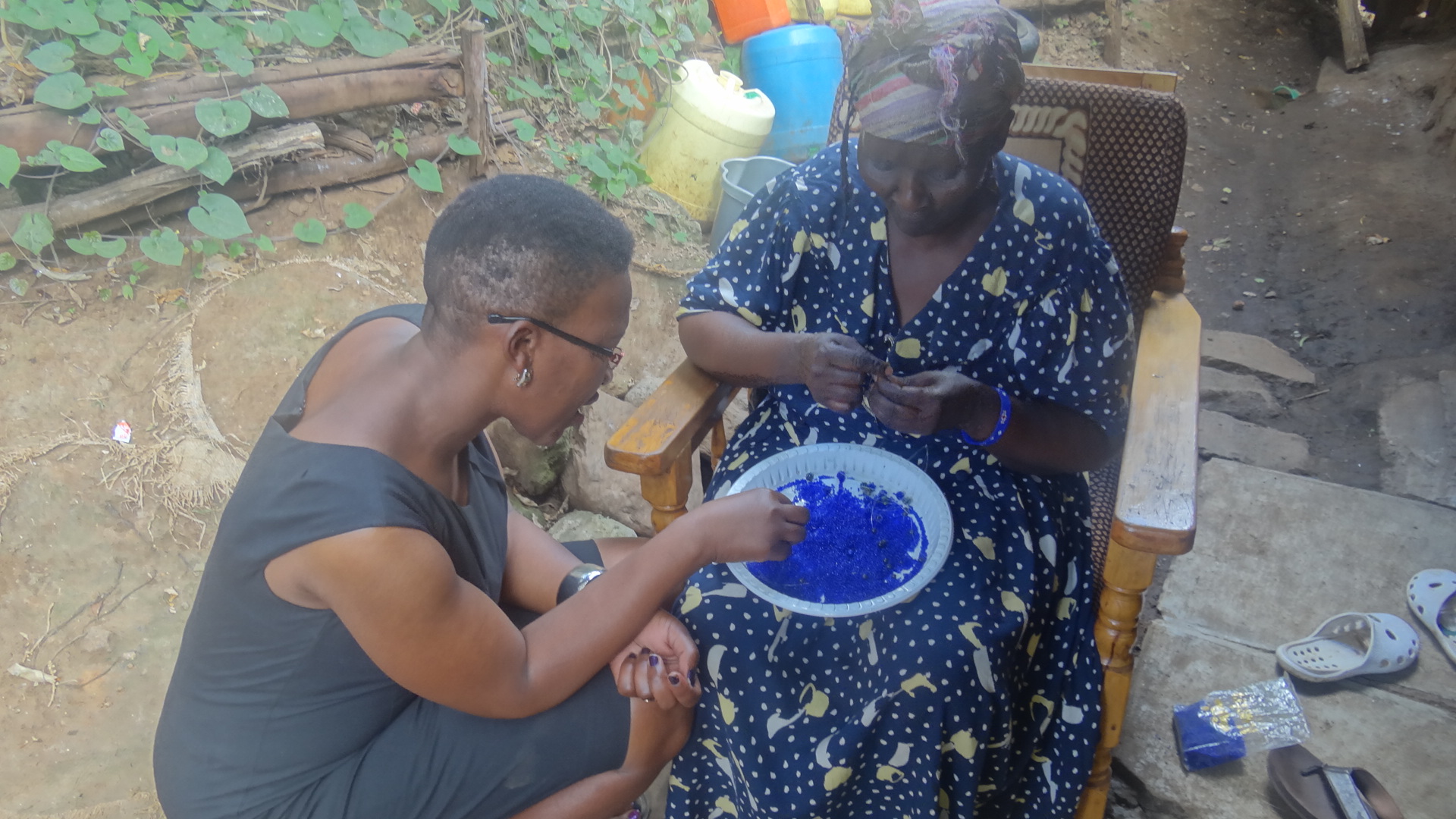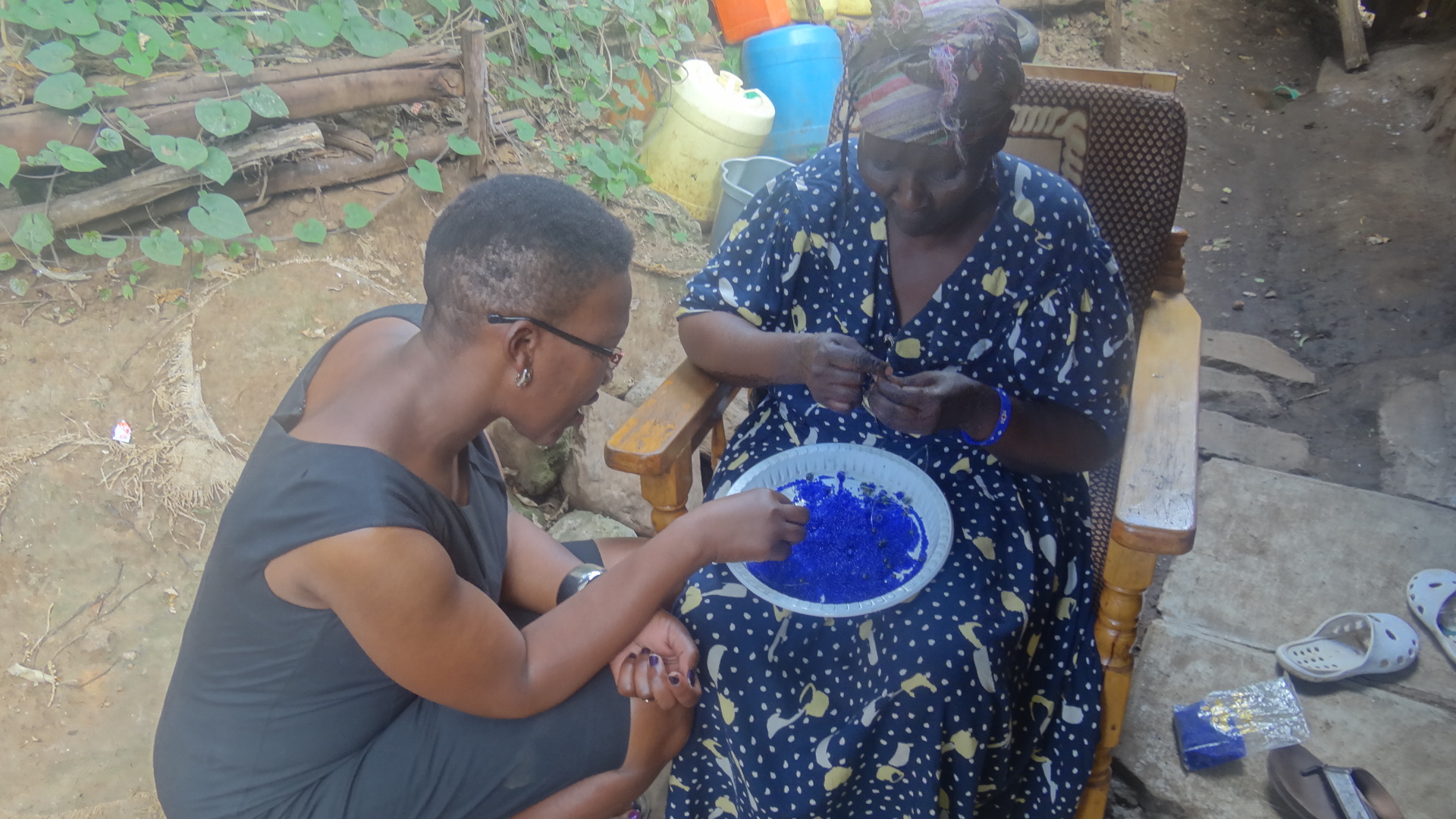 Christine Musyoki is one of the women who benefited from this training project. At age 60, Christine has already raised her own children but is now caring for give younger orphaned children. She has struggled to meet the needs of this larger family. She has, in the past, tried other small businesses such as selling used clothing but found this was only profitable in the colder weather. She also has some experience in basket-making, but again found sales to be seasonal and not adequate for supporting all the children. She was among the first to express interest in this additional training.
Christine has found that mat and beadmaking from old papers and Masai beads are making for a more consistent business. She especially appreciates being able to do most of her work at home and having the additional income to supplement her other earnings.
She has formed a relationship with Oula, a local tailor who has agreed to supply her with scrap materials that would otherwise become waste. This sustainable input is supporting her business, and also contributing to waste reduction efforts in Kibera.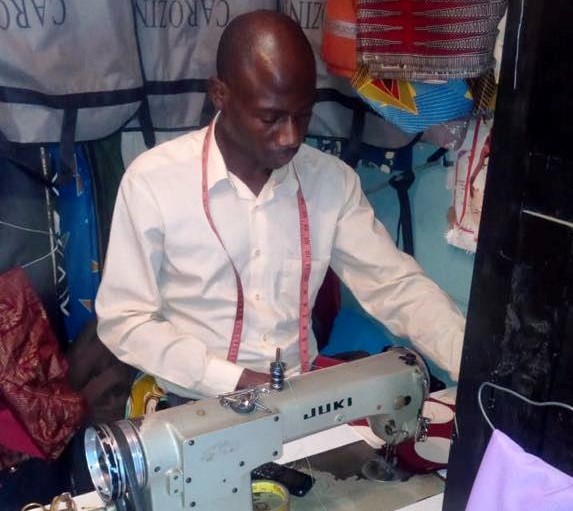 These fifteen women are all members of the Kijiji Cha Upendo Children's Project, caring for orphaned and vulnerable children on top of their own families.
The caregiver families we work with in Kibera are truly remarkable. Already living in poverty, they have taken orphans who would otherwise be living in the streets of the Kibera slum community – the largest slum in Africa. These caregivers struggle to provide for the basic needs of their expanded families, earning little more than $1 per day when we first engage with them. Their goals are to provide nutritious food, safe shelter, school fees and, at the core, a loving family home environment for these children where they can thrive. 
Working through our local partner the Kijiji Cha Upendo Children's Project  and thanks to the efforts of the Village of Love Canada Community, caregivers are organized into cluster groups wherein they meet to share their experience and access training on parenting, primary health issues and other issues related to their families' needs. We also provide livelihood training, mentorship and microloans to support them in developing home-based enterprises which can supplement their household incomes without taking away from their caregiving responsibilities at home. This work is supported by a broad network in the Kibera community including local health centres who provide free health information and counseling and local entrepreneurs who provide mentorship and advice to caregivers as they begin to build their own enterprises.
You can support ongoing efforts to ensure that caregivers can provide for the needs of orphaned and vulnerable children in their care!