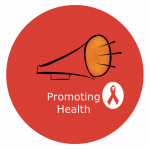 By training 250+ health workers we have expanded access to HIV testing and prevention of mother-to-child transmission services. We have also mobilized volunteer peer educators who have provided basic health information, including on HIV prevention and maternal health to more than 23,000 members of their communities.

The Need
Despite national awareness efforts, rates of HIV transmission in our partner communities remains alarmingly high. Large-scale campaigns often fail to reach the most vulnerable with poverty and lack of education acting as a significant barrier to accessing health information and in seeking HIV testing or treatment. Community outreach and education is a key way to change perceptions and increase awareness. This education includes understanding of HIV/AIDS, practical and effective ways of preventing the spread of the disease, the value in getting tested, and breaking down myth and stigma and is most effective when delivered by members of the community on a peer-to-peer basis. Another significant challenge in poorer, more vulnerable communities is a lack of trust, comfort or ability to access local clinics where voluntary counseling and testing, prevention of mother-to-child transmission or treatment information and support may be available.
CAP Network's Response
The CAP Network supports the front line work of community organizations and outreach volunteers. This includes HIV/AIDS training to ensure that they are equipped with the latest knowledge, provide bikes to enable them to expand their reach and work with them to develop locally relevant information and awareness tools including dramas, posters, t-shirts and leave behind materials. We also work closely with health workers and clinics, helping to bridge the gap between clinics and communities and working to establish trust. Finally, we encourage and support the establishment of peer-support and mentorship networks wherein community members can help each other access HIV-testing and to adhere to prevention of mother-to-child transmission and treatment regimens.
Impact and Success
To-date we have supported the integration of high quality HIV services into local health systems by training over 250 local health care professionals. Through our various partnerships we have also contributed to the prevention of HIV transmission by supporting peer educators who have provided sensitization training to more than 23,000 members of their respective communities.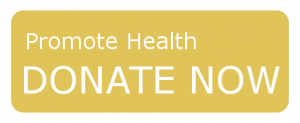 Beatrice's volunteer health worker program builds trust and prevents HIV/AIDS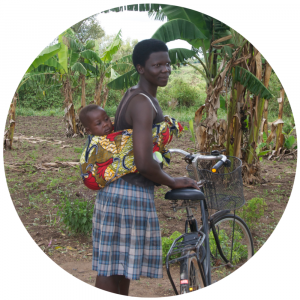 Eliminating the transmission of HIV from pregnant mothers to children is Beatrice's ambition for Aboke. As the midwife in charge of the maternity ward at the Aboke Health Centre, Beatrice has a dramatic impact on HIV prevention. Beatrice, aware that many pregnant mother's were not coming into the Health Centre,  initiated a program to build trust and to bring  mothers and pregnant women into the clinic. With CAP/AIDS support  Community Health Volunteers were identified and trained in health promotion and then headed out to do community outreach, with a significant focus on building trusting relationships with young mothers. As a result rates of preventing mother-to-child-transmisssion has reached 80%. An enormous step forward and the result of access to health clinics improving through outreach, community actions, and mothers working together. Beatrice's program has been very successful.