Empowering communities to lead their own development, to respond to local contexts, and to build on local strengths is the focus of our collective work. Together we have increased the capacity of 21 grassroots Community-Based Organizations in seven countries through training, provision of resources and using "learning through doing" models.
 
The Need
Our grassroots partners are culturally sensitive, long-term focused, employ locally and build local skills, and have an in-depth understanding of the issues on the ground and how to best go about responding to them. These community-based organizations – be they associations of HIV positive women, youth peer support organizations or committees of local leaders – have long been responding to the challenge in their communities, making the most of local assets and resources as well as volunteer energy to move families and youth out of poverty through local business start-ups, through health promotion and the provision of care and support for people living with HIV/AIDS and other illnesses and supporting orphans and vulnerable children to access education. Few organizations have access to information on best practices in community development, or the capital for investing in needed projects, means for networking or access to funding opportunities. All of these things can limit the impact of their work.
Response
Through the CAP Network training needs are identified and an appropriate systems and tools to improve their capacity for community responsiveness are developed, including project implementation and good governance. Building the foundations of community organizations translates into longer term community responsiveness to local issues. Through partnerships we provide training opportunities, feedback and mentorship, and continuous means for networking, learning, and engagement.
Impact and Results
To-date the CAP Network has partnered with more than 20 community-based organizations (CBOs) in African communities helping them to build capacity for implementation of projects, develop strong and appropriate governance and financial management systems. Our alumni partners are testament to how, with these foundations in place, local organizations are able to take on a leadership role in community development initiatives – registering with local authorities, developing their own responsive projects and seeking funding for their work in their own right. Many of our partners are now working independently and even working with other community organizations to help pass on their knowledge and expertise to newer partners. You can read more about these successes – visit our reports and past projects page!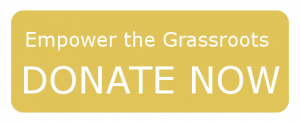 AHWA, a Story of Community Organizers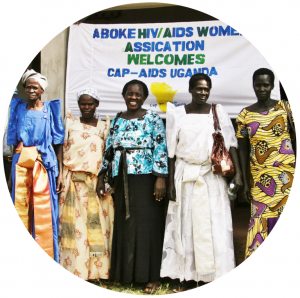 In 2009, the women of the Aboke HIV/AIDS Women's Association meeting under a tree.  Despite having zero resources and zero infrastructure, these women had already conducted a complete survey and had created a record of every AIDS orphan living in their broader community – including details such as age, how long they had been orphaned, who was caring for them and whether they were attending school. They were thrilled to make contact and immediately began lobbying us to support AIDS orphans who were acting as breadwinners for their families and caring for younger siblings. We began working in earnest to support the development of this project and provided funds for basic infrastructure such as a small office and a working computer, as well as training on good governance, organizational and financial management practices and project design, implementation and reporting. We worked with them side-by-side to implement their idea and have now supported more than 60 youth in their community in completing Vocational Training and developing sustainable self-employment in tailoring, carpentry, catering and construction. Their hard work and leadership paid off – they are now registered as a development NGO with the district authority, and have successfully secured US$2,000 in funding from their local government for a new project!