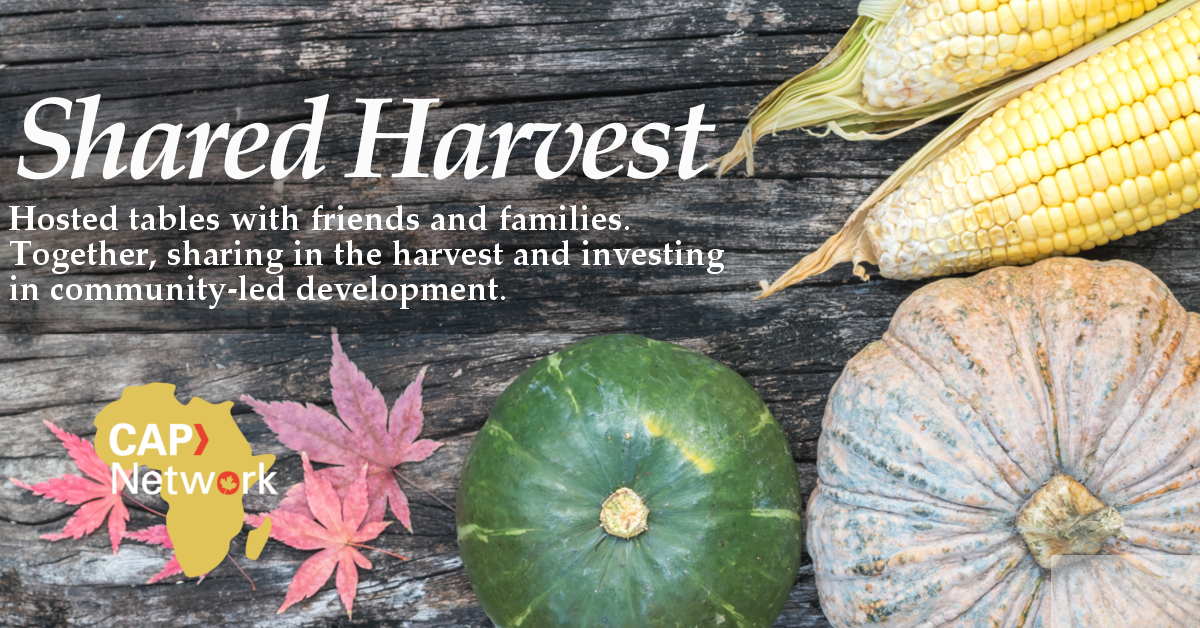 This harvest season, let's give thanks by sharing what we have!
Gather family and friends, share a meal, invest together in a community-led development project in an African community. Join with hosts and dinner guests at tables across the country and together we can create a big impact!
Dinner tables across the country, Sept 15 – Nov 15.
Interested in hosting a dinner? We have developed a toolkit to help you understand your role and how to get registered (download below).
We're making things as easy for you as possible. Basically you invite your guests and cook a meal – we'll take care of all the rest!
Once you register you'll receive a hosts kit with information about the project, materials for inviting and thanking your guests (and a little token of our appreciation for you too).
Ready to get started?
Download a hosts toolkit for more information or, simply click the button below to register your dinner now. You can update your details later if plans change.
We look forward to sharing a meal with you this Fall from September 15 through November 15!
Need additional information? Have any questions?
Please connect with us at claire@capnetwork.ca