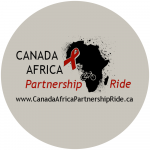 The Canada Africa Partnership Ride is an annual fundraising bikeathon hosted by the CAP Network supporting a variety of community development projects in African communities. Riders engage their own networks as sponsors and can choose which project they would like to support with their efforts.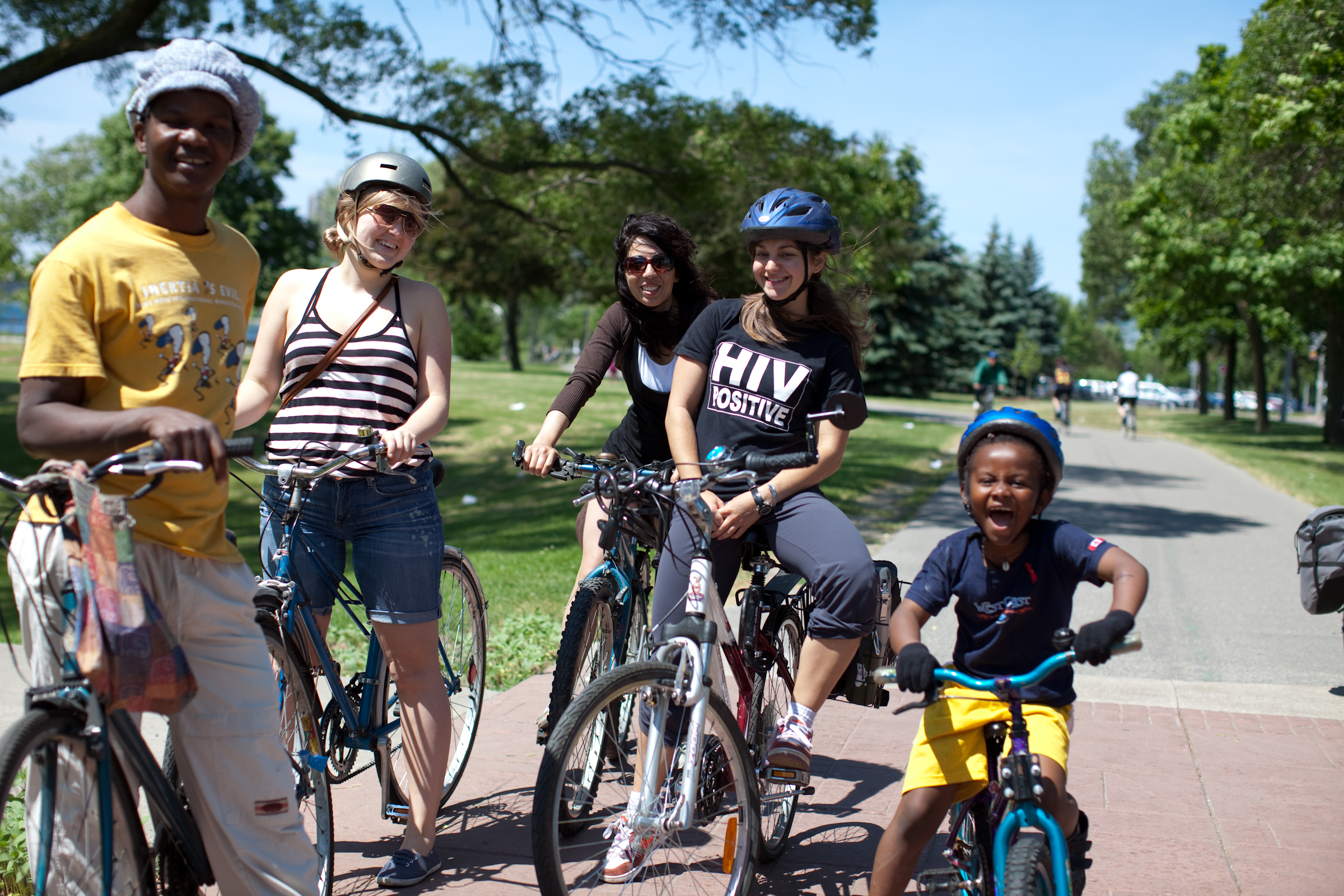 The Canada Africa Partnership Ride has been hosted annually since 2005 (formerly the Bike2CAPAIDS/AIDS Ride 4 Africa). Over the years, these bikeathons have generated more than $280,000 and have engaged more than 1,150 participants across the country. All funds raised support community based projects in a number of African countries and have supported projects, for example, that focus on: education, health, HIV/AIDS, food security, transportation, livelihoods and youth  programming.
We invite you to join us in Toronto this year for the second Sunday in June (June 12). We hope you will join us and ride in solidarity with African communities, again, or for the first time.
If you are part of a group or organization raising funds for projects for communities in African countries, and would like to register your group – please send an email to christine@capaids.org to receive information and click here for Partner Registration forms. Groups and organizations supporting projects in African communities are encouraged and invited to ride for your cause.
If you are joining as an individual, or are putting a group together for one of the projects, please register at www.canadafricapartnershipride.ca
This year you are invited to ride for:
Support orphan caregivers in Kibera, Kenya who provide loving homes to orphans. Support from the ride will support livelihood projects and micro-loan programs. Ride with Village of Love Canada.
Ride for youth and support a computer literacy project in Mathare, Kenya. Ride with  CMETrust.
Ride and sponsor school education in Kenya- from primary, secondary to tertiary by riding with SEED Canada.
In Northern Uganda HIV/AIDS impacted youth will be trained and supported to set up drought resistant gardens to address hunger, frequent regional droughts and the need for livelihoods. Ride with CAP/AIDS.
In Tanzania a partnership based on music has evolved. Ride in Toronto and support Bridging Worlds Through Music. A program that works with teachers and students in expanding music education and expression.
The Gambia reels from frequent food insecurity and the PENYEM JAMORIAL RELIEF ORGANIZATION are trying to change the devastation by promoting increased food production by putting the tools and agricultural inputs into the hands of people.
Visit the Canada Africa Partnership Ride web-site and register, choose who you will ride for and begin friend raising for change!
Last year the CAP Ride took place in Toronto at High Park and raised over $20,000.  Funds were distributed to the Home of Hope in Northern Uganda who connected vulnerable and orphaned youth with training and inputs to increase livelihoods and food security. Village of Love raised funds for Kijiji Cha Upenda in Kibera, Kenya supporting families caring for AIDS orphans. SEED Canada rode to support projects in Kenya providing school fees for primary & secondary education.
Join us this year, whether it be your first time or your tenth, and ride with and for others: ride for sustainable development, for health, for education, for livelihoods! The bike is an empowering tool, get on yours and make a difference!